About Us
The University Inn & Conference Center, located in the center of the beautiful Utah State University campus, has been hosting conferences, conventions, and exhibitions for more than 35 years. Our conference management department is celebrating its 50th year of providing exceptional service to Utah State University and our clients.
We manage more than 300 meetings, conferences, conventions, trade shows, seminars, and workshops annually. The property features 74 guest rooms, more than 17,300 square feet of flexible meeting space, a 384-seat auditorium, 17 breakout rooms, covered parking, and wireless internet.
Our expert team of professional meeting planners offers complete conference management services including online registration, online abstract management, and conference web site development. We manage conferences at the hotel and conference center located on the USU campus, and any other location throughout the world as needed by our clients. We'll ensure that everything is well planned and executed with precision.
History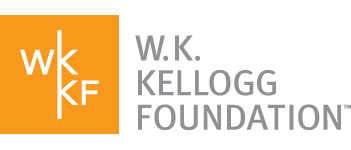 The University Inn & Conference Center began construction in 1980 and opened its doors on November 17, 1981 thanks to a grant from the W. K. Kellogg Foundation, a philanthropic organization established in 1930. The Kellogg Foundation's philanthropic interests included enabling adults to continue their education informally throughout their lives. With this in mind, the Foundation provided funding to build seven Kellogg continuing education centers on university campuses throughout the United States, and Utah State University is fortunate to have been one of these recipients.
The Kellogg funding made it possible to build three structures, the Eccles Conference Center, the University Inn, and the Parking Terrace in the central part of the USU campus. Together, the structures were identified as the Kellogg Life Span Learning Complex, which was dedicated specifically to support USU's continuing education programs. The complex provides groups and organizations year-round access to convenient conference facilities and lodging in an appealing and educational environment. Now known as the University Inn & Conference Center, no traditional USU classes are taught in these buildings as they remain dedicated to the original intent.

Vision
To be the leading conference, event, and hotel management provider through exceptional service and customer relations.
Mission
We create professional and educational opportunities for any university, corporate, and non-profit organization by providing exceptional customer service, lodging, and conference and event management.