Construction Information
Utah State University continues to grow with many exciting changes. We want to make your visit here on campus as pleasant and accessible as possible during building and improvement projects. In preparation for and during these construction projects, it will be business as usual at the University Inn and the Eccles Conference Center. All access points to both the hotel and the conference center will continue to be available. To ensure the safety of our clients and University guests, perimeter fencing and signage for campus construction projects this summer will be clearly marked for foot traffic and building access.
We appreciate your patience during this period of construction and look forward to hosting your successful event without encumbrance. Please call the specific offices listed below if you have any questions or concerns. We look forward to serving you and providing you and your attendees the best customer care.
Construction Maps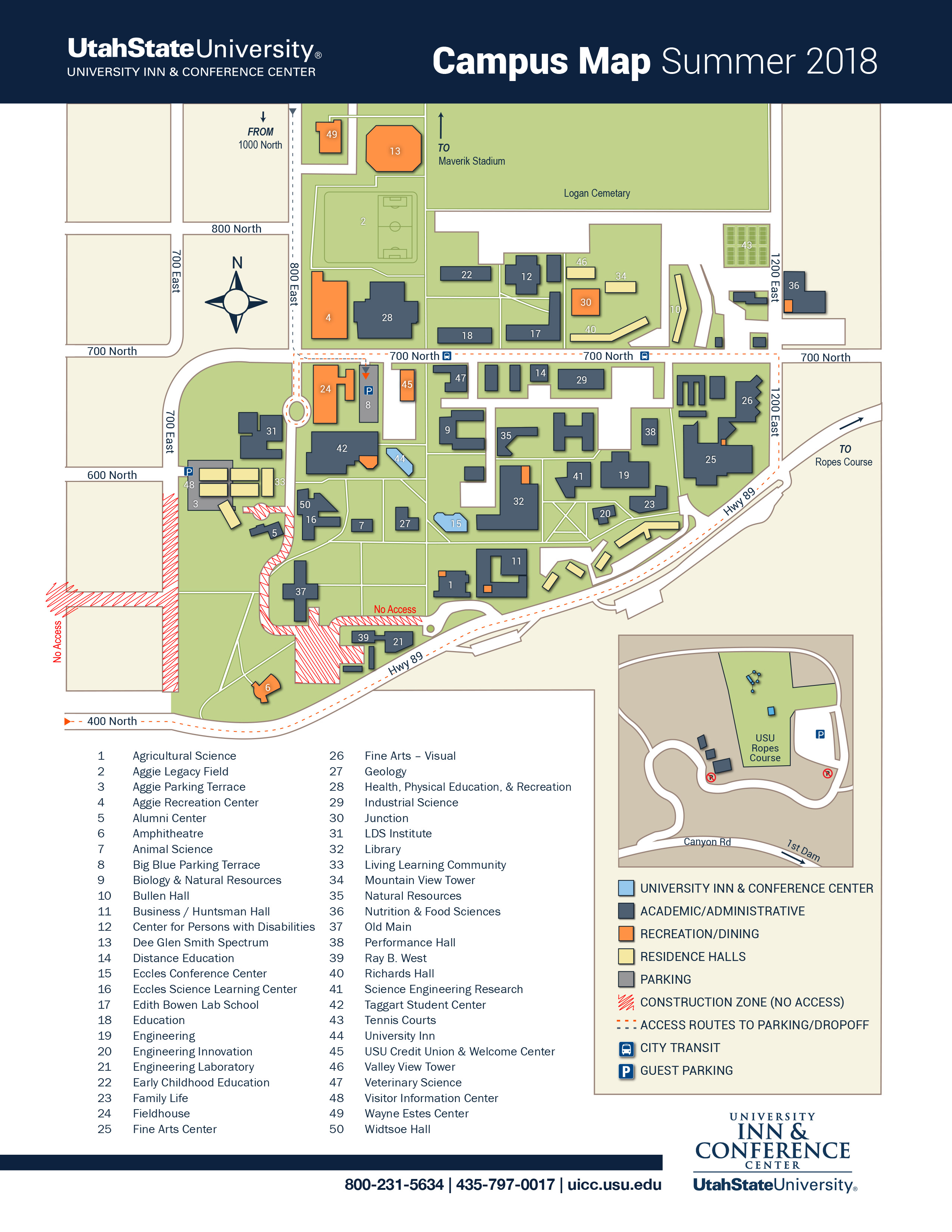 Life Sciences Building
On April 25, 2017, Utah State University broke ground on its new state-of-the-art Life Sciences Building (building image below), to be constructed immediately to the north of the Eccles Conference Center. We're very excited for this new neighbor and the opportunities it will present to our campus community. This building project is scheduled for completion in January 2019.
Perimeter fencing for the Life Sciences Building is already in place, and foot traffic has been routed in all directions without major detours. The Red Parking Lot north of the Eccles Conference Center and southeast of the University Inn will be used as a construction and equipment zone. Access to the conference center's northeast loading pad for event catering, exhibitors, and deliveries will be limited to preauthorized vehicles.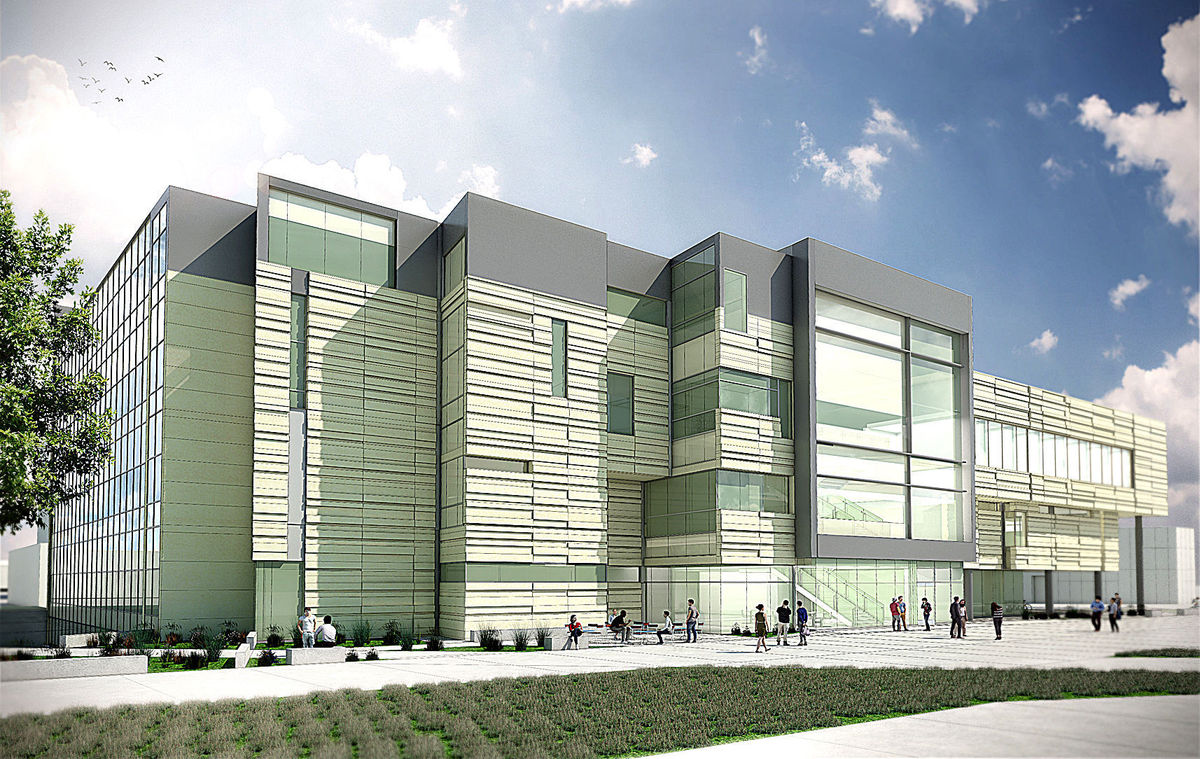 Steam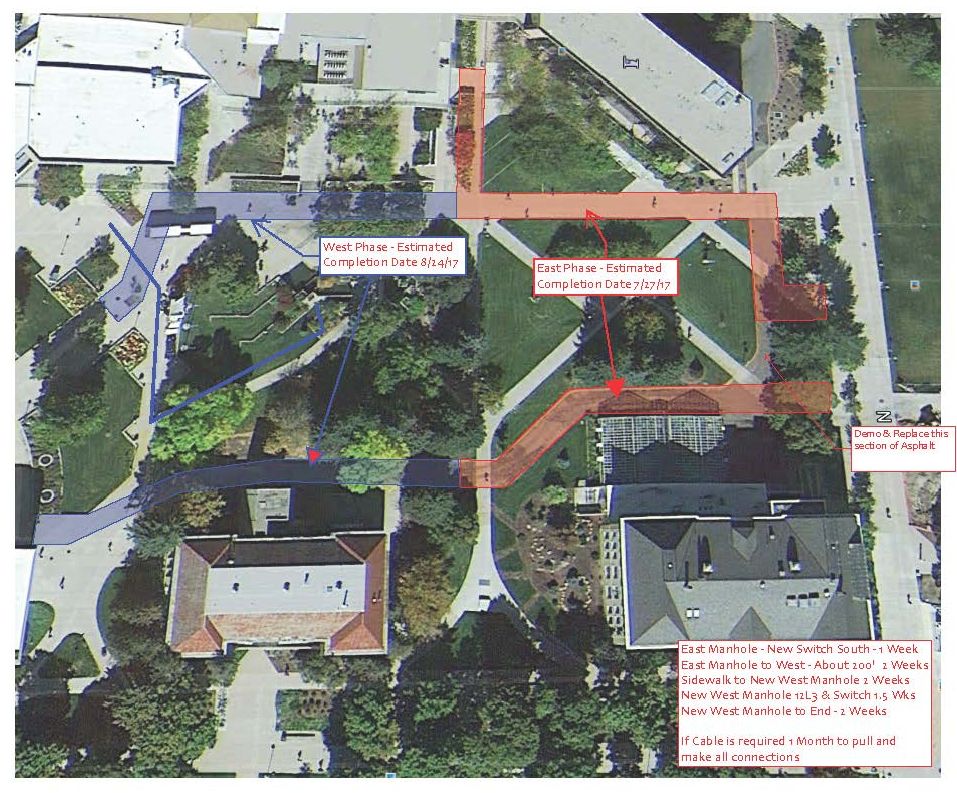 On Monday, May 8, another phase of the campus-wide steam conversion will commence. This project will limit access to the green area between the Taggart Student Center (TSC), the University Inn, and the Geology and Animal Science buildings (steam area map at left). Completion of the east phase of the steam project is scheduled for August 2017, and the west phase is set for completion in September 2017.
Steam Construction Area

TSC/UI Bridge
Beginning May 8, demolition of the existing bridge connecting the Taggart Student Center (TSC) to the University Inn and construction of the new bridge will be underway. The bridge construction was in August 2017.
Bridge Construction 2017